Over the years, the team at Air War Publications has reached out to all sorts of people for help with their research. The most rewarding source for Andrew, Morten and Adam has always been veterans and their families. Indeed, in the last twelve months, Andrew has received many emails from a Jagdwaffe veteran, whose insights and memories are a central component of a project that focuses on German air operations towards the end of the African campaign. But recently, the Air War Publications team were treated to a very rare, but very rewarding interaction.
It is an open secret that Andrew and Adam have a joint focus on Luftwaffe operations in North Africa, what with their collective work on 2.(H)/Aufklärungsgruppe 14 and the Wüstennotstaffel, amongst a few other, unannounced projects focused on the theatre. Not only this, but at Air War Publications, our goal has always been to put a human face to war. Although we have available biographical eArticles for men like Horst Hannig and Kurt Bühligen, amongst others, our Frontline eArticles often have a similar focus, with stories like 12 October 1941 and Duck Dive in the Atlantic. Behind many of these eArticles are personal contacts with people connected to the stories we publish. Until recently, these contacts have been initiated by either the Air War Publications team, or the authors whose work we publish.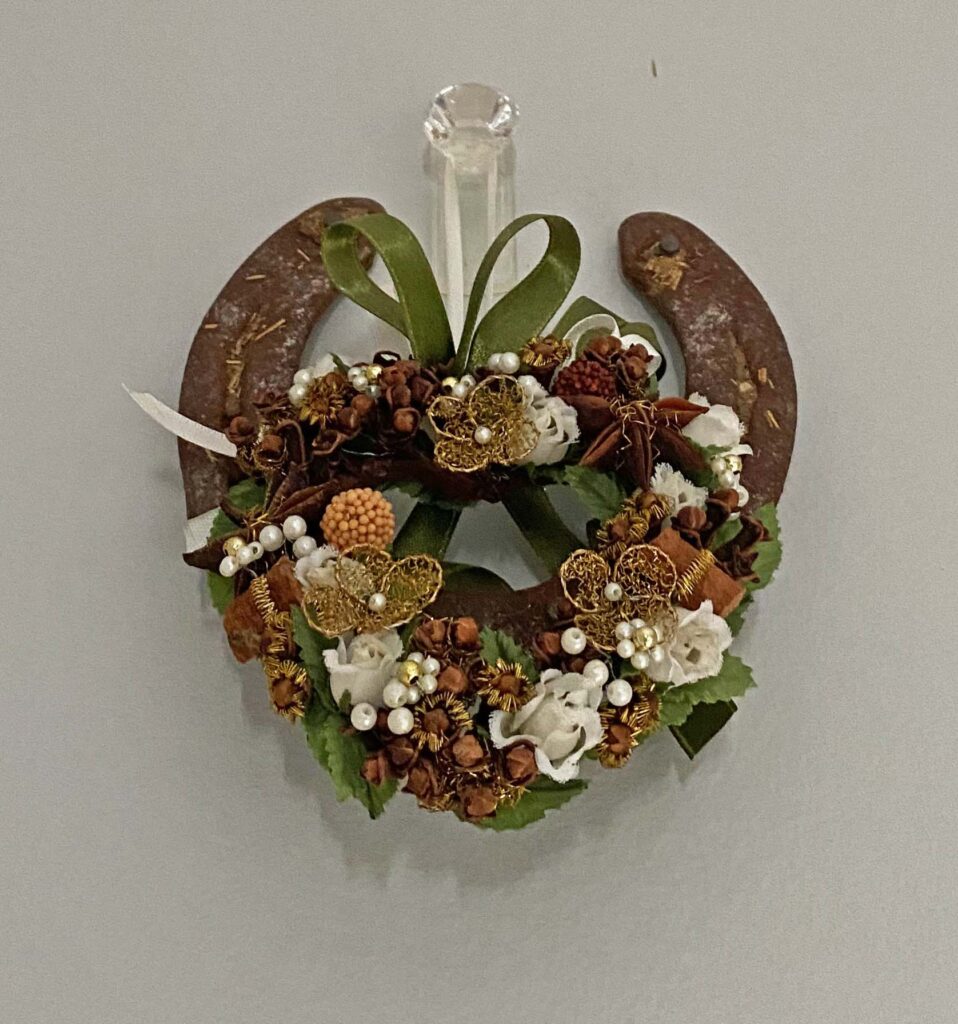 Back in April 2020, the Air War Publications team published a biography, A Reluctant Airman, about an airman named Günter Schultz-Quentell. A capable officer, likeable leader, devoted father and husband, Günter was one of those soldiers whose story was relatively unremarkable, and had it not been for Andrew and Adam's research into 2.(H)/14, most likely one lost to history. More by luck than good planning, Andrew and Adam were able to make contact with Günter's daughter, who offered up not just family memories, but much-prized primary source material – including many photographs and personal files amassed by her father. Over time, Andrew and Adam became more acquainted with Günter's only daughter and they developed a friendship that saw Andrew travel to Austria to meet with Günter's daughter during a recent research trip, while above the front door of Adam's home hangs a special Austrian Glücksbringer, gifted to him and his family by someone whose only connection to them is a man shot down and killed on his way to his only daughter's christening.
After so many years removed from the experiences of the Second World War, it is easy to forget that the names and faces we write about and publish, were real people. They had real lives and real dreams that were sometimes cut short far too soon. And it is only through the contact with people like Günter's daughter, that remind Andrew, Morten and Adam, why history matters. And, more to the point, why we need to encourage our younger generations to be more engaged with it. After all, what was it once suggested? History cannot give us a programme for the future, but it can give us a fuller understanding of ourselves.
With many of us having made it through lockdown, it is perhaps important to remind ourselves to reach out and connect with people – especially our loved ones. For Morten, Andrew and Adam, it comes naturally, living so many thousands of kilometres apart from each other and trying to co-ordinate book projects, eArticles and blog posts, but the wonderful friendship and mutual respect that has grown between Günter's daughter and her family and Andrew and Adam and their respective families, whilst not unique, is an example of how important it is to see life stay connected.