By the late-summer of 1944 the situation had become very difficult for the Luftwaffe on the Eastern Front, and the USAAF raid on Reghin airfield in Romania on 31 August 1944 was a fine example of the situation. Air War Publications is pleased to announce the release of an eArticle, available in our webshop, about the events of that day. The P-51 Mustang-equipped 52nd Fighter Group strafed the recently occupied Luftwaffe airfield at Reghin in Transylvania, destroying dozens of German aircraft. The authors are two Romanian aviation historians, Mihai Pica and Christian Greiner, and they have put together the 31 August 1944 story using a variety of available sources.
One of the men based at Reghin was Stuka commander Hans-Ulrich Rudel, the most highly decorated German serviceman of the war, and he had a very lucky escape during the Mustang attack. Other Luftwaffe pilots were not so lucky, as the attacking Americans took a heavy toll on the defending German fighter pilots from Jagdgeschwader 52.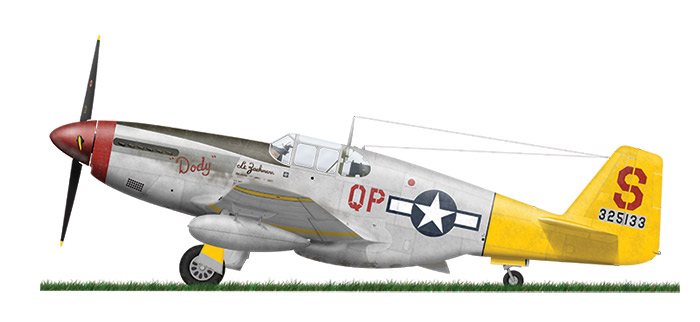 The article is accompanied by some excellent, high-quality German photographs taken at Reghin airfield in August 1944, including shots of Ju 87s, Fw 190s, and even some incredible shots of the strafing Mustangs taken by a German photographer in the midst of the chaos. Also featured are unpublished first-hand accounts and photographs from the American side of the story, and as usual, there is a detailed overview map.
To top it all off, the article features three colour profiles, including a P-51 Mustang, Hans-Ulrich Rudel's personal Fw 190, and a Romanian Ju 87 confiscated by the Germans and painted in some very basic Luftwaffe markings.
We hope you enjoy this eArticle by Chris and Mihai, which can be purchased in our web shop, in the category of frontline stories.