We hope our readers and followers have a Merry Christmas with their families, and enjoy the holiday season. Andrew and Morten have a little time off over the festive season, so hope to make some progress on a few of our projects. We achieved some of our ambitions in 2018, with several great eArticles released, and we hope that 2019 will be even more productive. Perhaps there might even be a new Air War Publications book to put under your Christmas trees next year …
But for now, we thought we would look back at one of the Christmas days during the Second World War, namely 25 December 1943. War has a general disregard for niceties, and 65 years ago it was not particularly festive over northern Italy, as the holy day saw 'business as usual' when elements of the Luftwaffe clashed with two American bombing raids.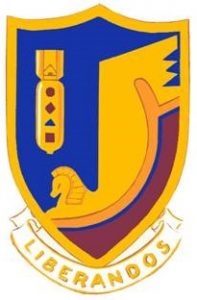 The American Side
Despite terrible weather, the American Fifteenth Air Force dispatched 35 B-24 Liberators of the 98th and 376th Bombardment Groups to attack Udine marshalling yards. 48 P-38 Lightnings of the 82nd Fighter Group were to have provided escort, but ten had to break off prematurely. The formation made its way to the target unhindered, and 50 tons of bombs were dropped, but rather than Udine, the escorting fighter pilots (correctly) believed that Vicenza airfield had been attacked. Hits were reported on barracks, with a subsequent violent explosion. One enemy aircraft was also claimed destroyed on the ground (no German losses were recorded, so perhaps an Italian aircraft was hit).
The only American victory claim to be submitted was by Major William P. Litton of the 96th Fighter Squadron, 82nd Fighter Group, for a Bf 109 at Udine between 10:45 and 11:00. The 96th had been flying on the right side of the bomber formation, and spotted twelve enemy fighters in the target area. Elements of the squadron were escorting a crippled bomber when they were attacked by seven Bf 109s, one of which was downed by Major Litton. However, a price was paid for this success, with three men from the 96th failing to return. The 95th Fighter Squadron also lost three of its pilots during a 40 minute engagement in which it was constantly dived on from above. Four other members of the 82nd returned to base with damage to their aircraft, and two of those P-38s were non-repairable.
In addition to the Udine mission, 64 B-17 Flying Fortresses attacked Bolzano, being escorted by P-38 Lightnings of the 1st Fighter Group. One American bomber was lost during this raid, and the results of the attack were described as good. The American fighters had minimal contact with the enemy (for example, the 27th Fighter Squadron/1st Fighter Group became separated from the remainder of the American formation after an inconclusive combat), but that did not mean the mission was uneventful.
Although the job was done, the dangers were not yet over. A member of the 94th Fighter Squadron/1st Fighter Group recalled the aftermath of the mission:
"Came back through bad weather between overcasts. […] Hines got very low on gas in fact we all did. Got a homing to the closest airport which was 30 miles behind our lines at Tremili. Was lucky in finding a hole in the overcast near an airfield so landed there. Couldn't get gassed in time to go on and weather was bad, so they put us up for the night. The 79th Fighter Group was stationed on the airfield, so they took us in and fed us a Christmas dinner which really hit the spot as we had not had lunch and had landed there at 15:00. … Swell bunch of fellows there they did everything to make us comfortable."
The German Side
The first Luftwaffe unit to engage the Udine raiding formation was the Bf 109-equipped III. Gruppe of Jagdgeschwader 53, which attacked in the Vicenza area shortly before 11:00. The Germans scrambled from Villaorba, to the west-south-west of Udine, a base they had only moved to the day before.
Unteroffizier Fritz R.G. Müller of the 7. Staffel reported III./JG 53's only victory, a P-38 from an altitude of 8,000 metres. In the aftermath, two pilots from the Gruppe ran out of fuel and had to belly-land south of Aviano, although they walked away unscathed. Unteroffizier Werner Walk was less fortunate, being wounded in combat near the same location. He had to bail out of his Bf 109 after being hit in the cockpit.
One notable feature of this III./JG 53 interception was that the 7. Staffel became the first to make use of rockets against the bombers, albeit without success on this occasion. Some pilots managed a second scramble from 12:12 to 13:07, which also resulted in enemy contact.
The other unit to engage the 98th and 376th BGs was the II. Gruppe of Jagdgeschwader 51. Leading his unit into the air that day from Lavariano airfield was the Kommandeur, Hauptmann Karl Rammelt, in a Bf 109 marked 'White 6 + '. The Gruppe was fresh from a lengthy period of rest and re-equipping at Munich, where it had also participated in several scrambles against American heavy bombers. This would be its first operation from Italian soil, and it would be a highly successful one. In general, II./JG 51 was one of the most successful Jagdgruppen to engage the Western Allies, and Christmas Day of 1943 would prove no exception to the rule.
II./JG 51 met the P-38s further south than III./JG 53, inland of Venice, as the Americans flew down the boot towards home. Pilots reported encountering a total of 25 Lightnings. II./JG 51 would be responsible for almost all the Luftwaffe victory claims on this day, and the three claimants were highly experienced fighter pilots. Hauptmann Herbert Puschmann commanded the 6. Staffel, and it was he who reported the first victory, a Lightning downed at 11:17, his 51st victory of the war. Minutes later the Kommandeur downed another in flames near Villa Estense, and then veteran Leutnant Otto Schultz of the 5. Staffel claimed a pair of Lightnings south of Rovigo from an altitude of 7,000 metres.
It was a lengthy combat mission for II./JG 51, with take-off times between 09:55 and 10:10, and landing times between 11:30 and 12:10. Karl Rammelt landed at Treviso at 11:30 and was airborne again from there an hour later, this time engaging the main American formation, which he recorded as 25 Lightnings and 40 Fortresses. However, he reported no success on his second scramble of the day. It was a very one-sided result, with the only II./JG 51 loss being an aircraft that overturned upon landing at Ferrara after the combat. Given the location, it can be assumed that this aircraft was damaged in combat and attempted to land at the closest airfield available.
Meanwhile, the commander of Luftflotte 2 (the German air force headquarters in Italy), Generalfeldmarschall Wolfram von Richthofen, wrote in his diary: "The enemy flew in strength and dropped bombs  on railways around Pisa, and against Bolzano and Vicenza airfield. We shot down five." He went on to describe his own Christmas celebrations with members of his staff.
Sources
Primary Sources
NA AIR 22/540
NA HW 5
von Richthofen, Wolfram Tagebuch
Blazejewicz, Felix Flugbuch
Kleinert, Alfred Flugbuch
Lüpertz, Heinz Flugbuch
Müller, Siegfried Flugbuch
Rammelt, Karl Flugbuch
Rammelt, Karl Leistungsbuch
Schultze, Otto Flugbuch
Luftwaffe Victory Claims Microfilms
Genst.Gen.Qu.6.Abt. Luftwaffe Loss Microfilms
82nd FG Mission Report
Secondary Sources
Malizia, Nicola Italy Primary Target: Attacchi Aerei Dell'USAAF e Della RAF, Diari di Guerra: 1943-1945, IBN Editore, Rome, 2013.
Mullins, John D. An Escort of P-38s: The 1st Fighter Group in World War II, Phalanx, St. Paul, 1995.
Olynyk, Frank J. Victory List No. 6: USAAF (Mediterranean Theater) Credits for the Destruction of Enemy Aircraft in Air-to-Air Combat of World War 2, self-published, Aurora, 1987.
Prien, Jochen Jagdgeschwader 53: A History of the "Pik As" Geschwader, Volume 2, May 1942 – January 1944, Schiffer, Atglen, 1998.
Tillman, Barrett Forgotten Fifteenth: The Daring Airmen Who Crippled Hitler's War Machine, Regnery History, Washington, 2014.
Acknowledgments
Steve Blake, Andreas Brekken, Carl E. Charles, Russell Fahey, Russell Guest, Karl Rammelt, Rémi Tracanelli
For previous Christmas-related stuff from Air War Publications, please check out the following links: