The 93rd Bombardment Group (93rd BG) had the distinction of taking the Consolidated B-24 Liberator into combat with the Eighth Air Force on 9 October 1942, during a mission by 108 American heavy bombers against industrial targets in the French city of Lille. However, it was to be a very harsh debut for the American unit.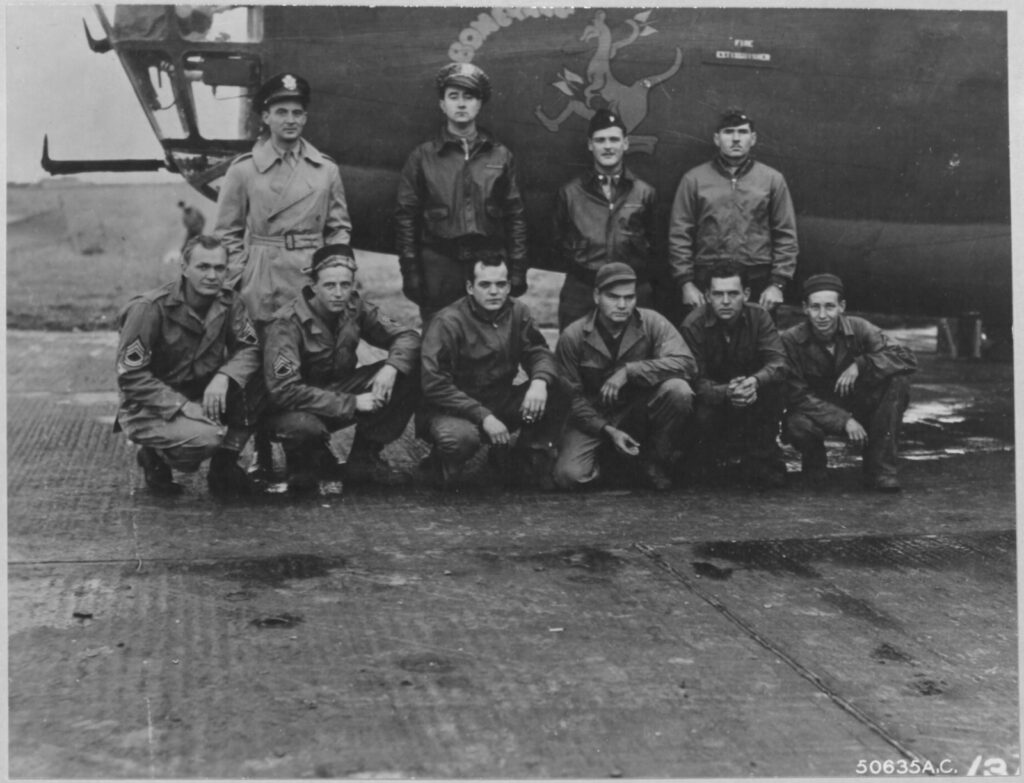 'Ted's Traveling Circus', named after CO Colonel Edward J. 'Ted' Timberlake, sent out 24 of its Liberators on the morning of 9 October 1942. Timberlake told his men prior to the raid: "I know you Joes can do it", and led them off at 08:47 in his personal B-24D with the nickname 'Teggie Ann'. However, before long fourteen Liberators had returned early for various reasons, badly weakening the formation. Focke-Wulf 190s of Jagdgeschwader 26 carried out numerous attacks on the American formation after it arrived over Lille, and the 93rd BG was the first to be targeted by the German fighters, at 10:30.
The B-24D nicknamed 'Bathtub Bessie/Big Eagle' of the 330th BS/93rd BG, flown by Captain Alexander Simpson, became the first Eighth Air Force Liberator lost in combat. The pilot and two others survived as prisoners, one crewman evaded (23-year-old Sgt. Arthur B. Cox of Fountain City, Tennessee), and six were killed. Sgt. Cox later reported: "I was thrown from the flat deck out of the bomb bay doors. I didn't see anyone before I went out and hadn't meant to jump. I think I fell out at 15.000 feet and opened my chute at 10.000 feet."
Various other 93rd BG aircraft were damaged, including B-24D-15-CO 41-23874 'Ball of Fire Junior', which crash-landed at base on return; B-24DD-1-CO 41-23667, which had a shell go through its right vertical stabiliser; and 41-23722 'Bomerang'[1], which was shot up over the target and made it back to Alconbury with around 200 holes in its fuselage and wings.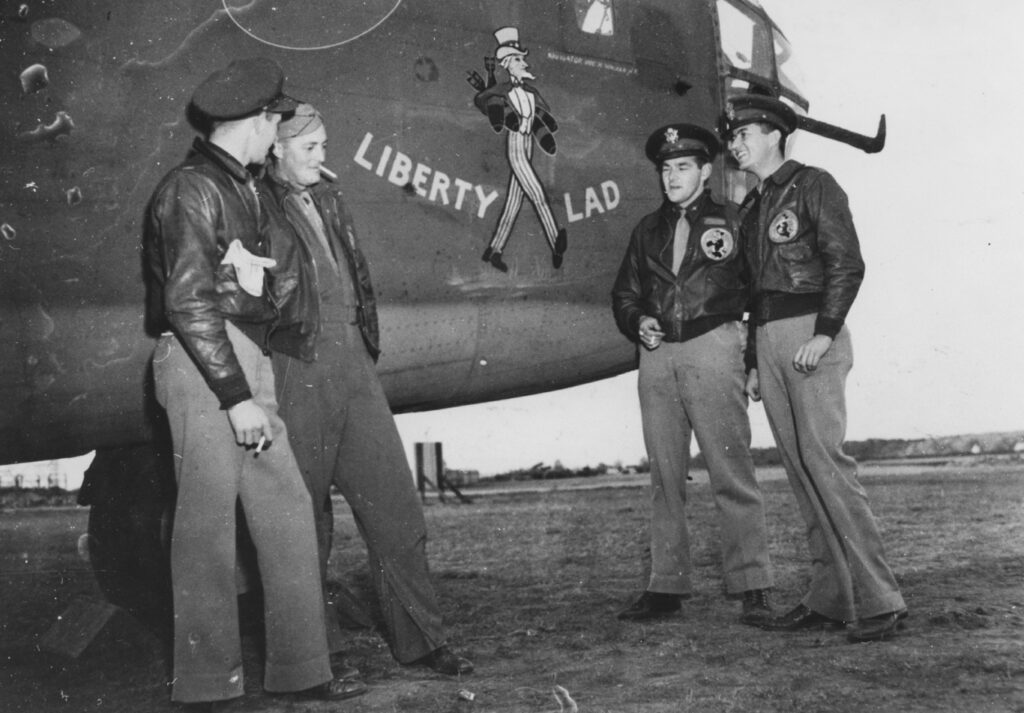 It had been a terrifying ordeal for many of the men involved, and one of them later remembered:
"I wasn't frightened during the mission, but I was shaken afterward. I wondered if I could keep doing this. Just then Tommy Taylor, an officer from another group who was in my graduating class and on the same mission, walked in. I said, 'Tommy; that was one hell of a mission.' But he laughed and said, 'That was a piece of cake.'
And I thought, 'If he can do it, then I know damn well I can too.' I was never in that kind of shock again."
Although it had been immensely challenging, the 93rd BG made it through its first combat mission, and would fly many more in the years to come. The 9 October 1942 raid on Lille will be the subject of a forthcoming Air War Publications eArticle covering all aspects of the mission, and featuring numerous first-hand accounts from those who participated.
---
[1] The correct spelling is Boomerang, but 'Bomerang' was painted on this particular B-24.
Sources

Primary Sources
NA AIR 25/204
NA AIR 40/2245
NA HW 13/71
NARA EE-47

Secondary Sources
Bowman, Martin W. Clash of Eagles: American Bomber Crews and the Luftwaffe 1942-1945, Pen & Sword, Barnsley, 2006.
Bowman, Martin W. US Eighth Air Force in Europe: Eager Eagles, 1941-Summer 1943, Going Over, Gaining Strength, Volume 1, Pen & Sword, Barnsley, 2012.
Caldwell, Donald L. The JG 26 War Diary Volume One: 1939-1942, Grub Street, London, 1996.
Caldwell, Donald L. Day Fighters in Defence of the Reich: A War Diary, 1942-45, Frontline Books, Barnsley, 2011.
Craven, Wesley F. & Cate, James L. (eds) Army Air Forces in World War II, Volume II: Europe: TORCH to POINTBLANK, August 1942 to December 1943, University of Chicago Press, Chicago, 1949.
Dorr, Robert F. B-24 Liberator Units of the Eighth Air Force, Osprey, Botley, 1999.

Electronic Sources
https://www.findagrave.com/memorial/135082334/carl-n-garrott