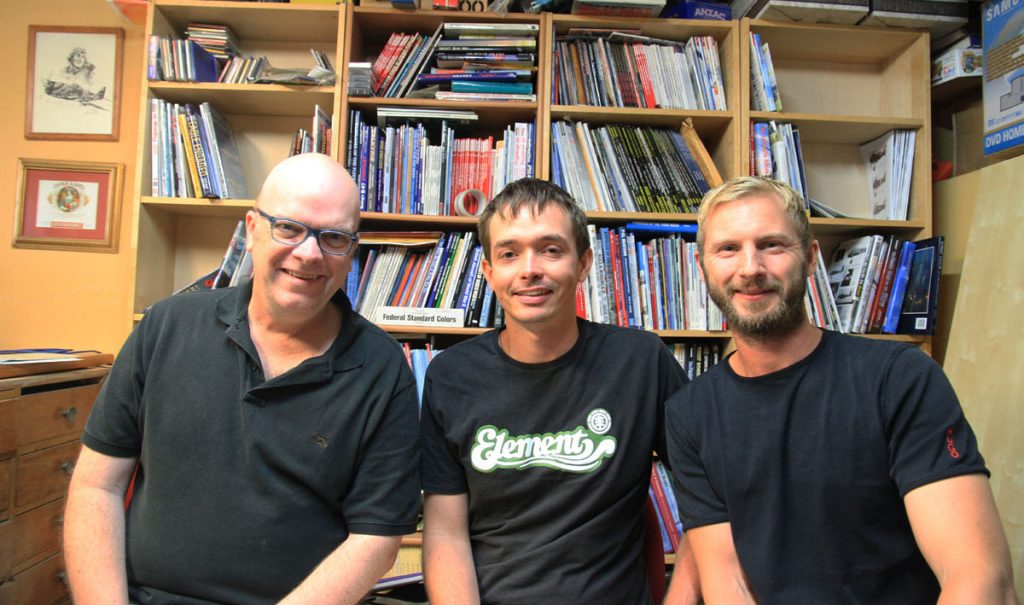 Brett (left), Andrew (center) and Morten (right) had a chance to meet up outside Sydney.
Yesterday we met with Brett Green in his work H.Q. outside Sydney. Brett, the founder of the world's largest online modelbuilding community – hyperscale, met Morten back in 2001 at US IPMS Nationals in Chicago and they have kept in touch since. The hours were spent talking about modelling, WWII aviation, research and how you make a living of your hobby.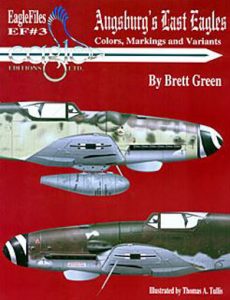 What was the first book you wrote?
My first book was Augsburg's Last Eagles, an examination of late-war Messerschmitt Bf 109 camouflage, published by Eagle Editions in 2000
What area of WWII aviation do you like the best and why?
I have always been fascinated by the aircraft, camouflage and markings of the Luftwaffe due to the sheer variety of aircraft types, their colours and markings.
What is your favorite aircraft?
I just can't get enough of the Messerschmitt Bf 109, and within that family, specifically the Bf 109 G-6 and G-10.
How did you become interested in modelling?
I started modelling when I was less than 10 years old. In the late 1960s I received 20c pocket money every week, and if I saved for a couple of weeks I could buy an Airfix, Frog or even an exotic Matchbox 1/72 scale kit from the local newsagent. Eventually, my pocket money went up, and I would inevitably spend it all on the latest plastic masterpiece of the early 1970s!
Where do you think the book publishing business is going?
I think that the book publishing business is here to stay, but that the mix of products will change over time. I hope that people will always want to hold a book in their hands, but it is inevitable that electronic publishing, either online, downloads and dedicated reading devices, will overtake paper publications (if it has not done so already). I still believe that print publications will have a place, either as valued premium collector's pieces, or for more practical uses – manuals, how-to books and so forth.
Perhaps the biggest danger right now is the illegal copying of books and magazines for download from pirate websites. This has the potential to drive some publishers, already operating on very slim margins, out of business altogether. If we want to see continued original research and quality new publications, we need to support publishers and authors by only purchasing authorised products.
What makes a good military aviation book for you?
My ideal military aviation book will have large, well-reproduced photos with detailed captions, readable body text, supporting material such as high quality colour profiles, maps and tables, and a logical layout so that I can find what I am looking for.
It was nice to see Brett again and catch up with one of the – if not the biggest, names in the modelling business and talk about the trends in the modelling industry and future cooperation. Air War Publications has already published two articles in Military Illustrated Modeller (January and May '13) and are working on a third, which will be published in 2014.
Last, but not least, we would like to wish all our customers a splendid and prosperous 2014. Thank you for your support. We look forward to work on bringing you exciting and new books and eArticles in 2014.
All the best
Andrew and Morten