Part One of our article about the Wüstennotstaffel, the fascinating but little-known German desert rescue squadron, is now available for purchase and download from the following location: follow this link
The Wüstennotstaffel fulfilled a variety of functions on behalf of the German army and air force in the desert war between the summer of 1941 and the summer of 1943, and this two-part article provides a thorough overview of the unit's history and personnel. Many of its fascinating missions are detailed, and several previously unpublished first hand accounts are featured. This will be the first time that the Wüstennotstaffel story has been told in this much detail, and the authors have had the fortune to be able to write the article with the full co-operation of the family of Heinz Kroseberg, the unit's leader from June 1941 to May 1942. He won the coveted Ritterkreuz (Knight's Cross) for his service in the desert, but very little has ever been published about him.
Fully illustrated with maps, profiles and photographs, Part One of the Wüstennotstaffel story is a must for aviation history and Luftwaffe fans, and also for those with an interest in the desert war. The unit's eventful first year of existence is charted, from its humble beginnings with a handful of personnel and aircraft in May 1941 to its position as a vital part of the Luftwaffe in the desert a year later. Generalfeldmarschall Rommel, the LRDG, daring rescues, the capture of Allied airmen, one-sided encounters between the unit's slow-flying liaison aircraft and Allied fighters, and the tragedy of the unit's first personnel losses all feature in Part One. Part Two of this article is expected to be released during the middle of the year.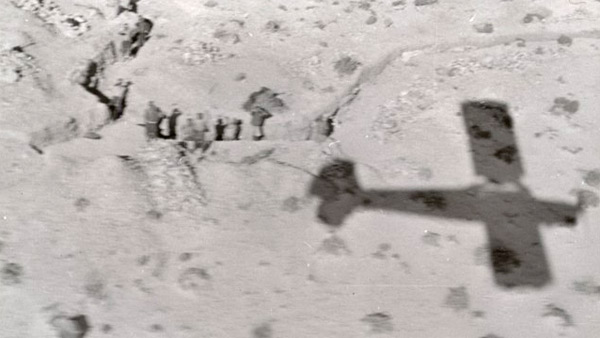 If you are interested in reading an excerpt from the article you can find one here: follow this link